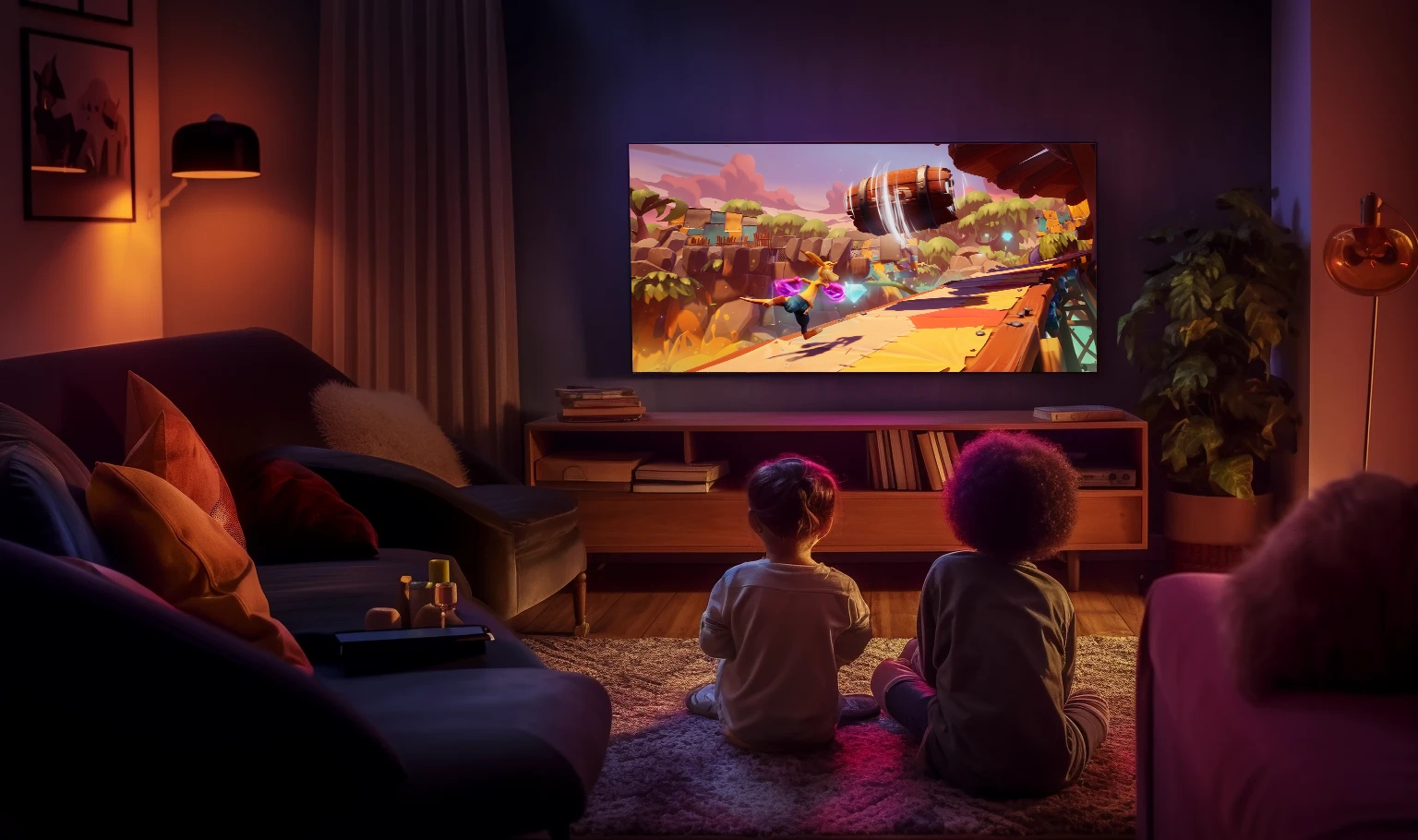 Streamava End-to-End Cloud Gaming Solution
Everyone wants to play!













GET IN THE GAME WITH THE WORLD'S LEADING CLOUD GAMING SERVICE

Our white label multi-screen solution guarantees a seamless and high-quality gaming experience with low to no latency. Dive into a vast library of 350+ games, carefully curated from top-notch publishers to ensure a high degree of user engagement.
Turnkey Solution for All Your Cloud Gaming Needs

Most Experienced (10+ Years) Team in the Industry

Focus on Premium Gaming Experiences

Global Reach & Scalability
UNLOCK REVENUE AND RETENTION
Streamava empowers you to differentiate your offering, drive new revenue and foster loyalty.
Enable the high quality gaming experiences as a fresh source of family entertainment, securing your user base for the long haul.
Tap into our analytics and insight capabilities to maximise revenue and personalise user experiences.
GAME PORTING MASTERY
Our experts adeptly adapt game content for seamless experiences across devices.


By transposing intricate mechanics, visuals and interactions, coupled with stringent quality assurance, we guarantee top-tier gaming experiences every time on every device.
ALL-IN-ONE GAMING ECOSYSTEM
Comprehensive solution trusted by industry leaders
Powered by industry leading streaming technology for over 10 years
Expansive library of over 350 curated games, cutting-edge technical infrastructure and the flexibility to be hosted on the cloud.
Team of experts, covering content licensing, porting, platform deployment and operations, maintenance and support, analytics and design services.
UNIVERSAL COMPATIBILITY
Broad compatibility, supporting all types of gamepads and a wide variety of devices, from Linux and Android set-top boxes to mobiles and PCs.
We ensure that you can cater to a diverse user base, maintaining consistent quality across multiple platforms.
Schedule a meeting with our experts
Meet with our experts, get a full demo and advices you need for your project.
We are here to answer all your questions.












BEST-IN-CLASS FEATURES
Instant Play
Streamava boasts the fastest game launch time, eliminating virtualization-related delays for an unmatched gaming experience.
Superior quality
Our top-tier algorithm for video/audio encoding and transmission ensures a lag-free, high-quality gaming experience.
White Label
Thanks to its skinning capabilities and modularity, Streamava adapts perfectly to your brand universe and integrates seamlessly into your offer.
Eco-Smart Gaming
Our dynamic on/off switch for gaming servers optimizes computing power, making Streamava a greener alternative to traditional gaming solutions.
Open roadmap
Our open roadmap approach fosters active customer involvement in shaping our project's direction, ensuring a customer-centric journey.

No latency
Streamava's technology thrives in any network, guaranteeing top-quality performance on WiFi, ADSL, and 5G/4G.

SFR Gaming
Bringing visibility to SFR's ecosystem with a renewed and accessible cloud-gaming user interface.
"Wiztivi Gaming's highly skilled team provides SFR with a high-quality platform, streaming games in HD and in 50 frames per second. SFR now offers its end users the most successful cloud gaming service: a convenient and easy-to-play gaming experience for the whole family, with best-in-class content, available through all SFR STBs and convergent on PC/Mac."
Schedule a meeting with our experts
Meet with our experts, get a full demo and advices you need for your project.
We are here to answer all your questions.
Grow your business with Cloud Gaming
Want to know more about Streamava?
Submit your ideas or projects to us: we know how to bring them to life while supporting your growth.