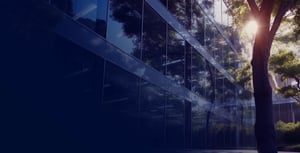 About us
Our mission is to elevate the video and cloud gaming experience
For 15+ years, we have led the video UI/UX and cloud gaming solutions as a trusted partner for leading telecoms and media players worldwide.
Our core product suite of
Timeless
and the
Wiztivi Framework
for multi-platform video applications, and Streamava for high-quality cloud gaming experiences, brings together the know-how and experience of
200+ technologists and marketers.
With a relentless focus on engaging customer experiences, we work with your teams to create solutions that address your vision - as well as your budget - without compromising the quality of the experience across the device universe.
WHY WORK WITH US
Our expertise
Harnessing the power of cutting-edge technology and creative design, we engineer powerful video and cloud gaming experiences that stand out from the crowd. Simply put, we have the most experienced team and track record of 15+ years as the trusted partner to leading players across the video and cloud gaming ecosystem.

15+ years of experience as a Trusted Partner to market leaders
Successful track record of delivering globally across 5 continents
200+ technologists and marketers worldwide
Open technology and cutting edge designs from experts
WIZTIVI HISTORY
Our journey through the years
Since its inception, Wiztivi has been driven by teams of passionate, supportive and focused on customer satisfaction.
Wiztivi was founded, driven by the audacious vision of bringing the internet to television screens.
The 1st version of the Wiztivi Framework was launched, now embraced by 50 million households worldwide.
Marking a milestone, Wiztivi introduced its first comprehensive, fully-featured UI product.
Wiztivi Gaming went live, providing Telecoms players with an innovative channel to differentiate themselves while driving new revennue.
Major evolution of our UI product with the integration of a complete UX management console, Timeless
Celebrate our 15th year anniversary and launch of the Wiztivi Framework in SaaS mode - another industry first!
VALUES
Our guiding principles
We thrive on pushing boundaries and embracing the latest technological advancements to create entertainment experiences that set new industry standards.
We believe in the power of collaboration, working closely with clients and partners to co-create solutions that align with their goals and aspirations.
Our commitment to excellence is reflected in our focus on execution and customer satisfaction. In this demanding environment, attention to detail is paramount at Wiztivi.
In a rapidly evolving landscape, we remain adaptable and agile, embracing change and consistently refining our strategies to meet new challenges.