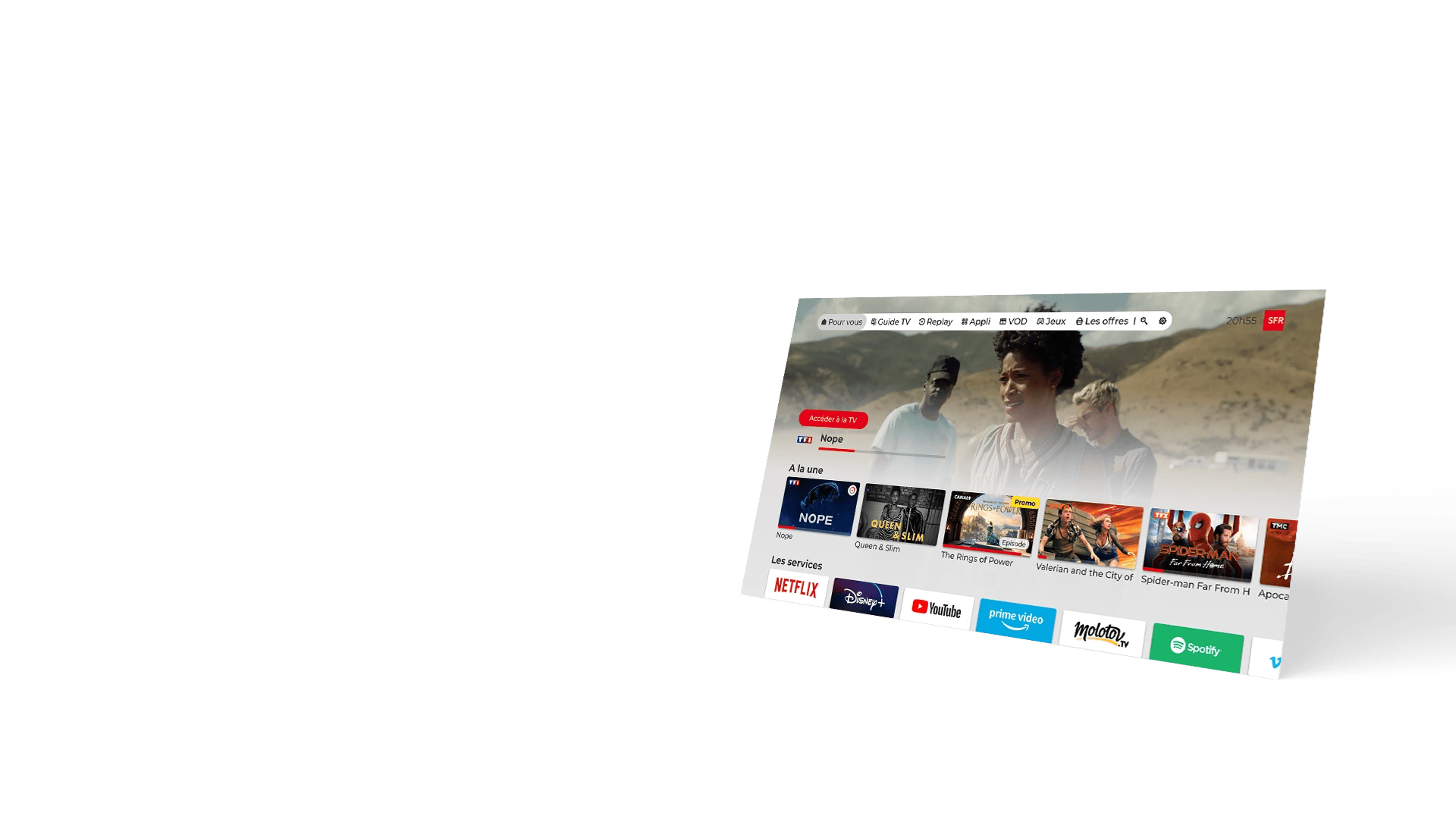 Altice Group
Building the personalised next-gen TV experience with customized Timeless.
"Can you build a personalised next-gen TV experience for our audience?"
A customised version of Timeless, enabling a cross platform, content centric, voice controlled video application that introduced an entirely new experience to customers across geographies and devices.
PROJECT INFORMATION
Worked with Altice Group to design , specify and develop enhanced user experience for their next-gen TV devices



Profiles and recommendation at core
The product enabled users to personalise profiles with preferred settings and recommendations. The homepage acted as an automated hub that adjusted based on user actions and could be customized by both end users and marketing teams at Altice.

Leveraging voice control
A custom built-in voice assistant was created to enable hands-free navigation and was integrated with Alexa and Google Home.
RESULTS
The team launched the solution in record time, leveraging the Timeless to accelerate development and reduce complexity and cost of multi-platform development, test and ongoing solution management.
"Congratulations to the teams for the work they have done to ensure the commercial launch of Gen8. It's an amazing team effort. I count on you to accompany the continuation of the roadmap. Still BRAVO!"
Meet with our experts, to discuss your project.
Let's discuss: we know how to bring your vision to life while supporting your growth.